Accordion Solitaire



A game of Accordion - Click the picture to enlarge

Family: Non-Builder
Deck: Single 52-card
Redeals: No
Game time: Medium
Difficulty level: Medium
Skill level: Mostly chance
Chance of winning: Very low - about 1 in 200 games
Rules
Object of the game: Discard all the cards from the stock to a single pile on the tableau.
Setup
Take the card deck and deal the first card to the tableau, face-up.
Game Procedure
One by one, take cards from the stock and place them to the right of the first card, forming a horizontal line.
If two cards of the same rank or the same suit are side by side, place the one to the right on top of the one to the left. This also applies when you have two cards of the same rank or suit, with two cards between them. For example: in the above illustration, the first card dealt was a 3 of diamonds followed by a 7 of diamonds, a 10 of clubs and a 4 of diamonds. The 4 of diamonds can be played over the 3 of diamonds, then the 7 of diamonds over the 4 of diamonds.
No redeals are allowed.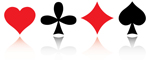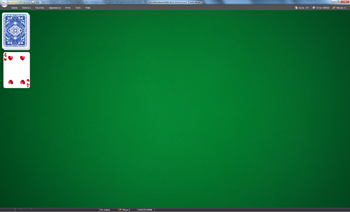 A game of Accordion in SolSuite Solitaire

Download a 30-day Free Trial of SolSuite Solitaire
The World's Most Awarded Solitaire Collection