Auld Lang Syne Solitaire



A game of Auld Lang Syne - Click the picture to enlarge

Family: Sir Tommy-like
Deck: Single 52-card
Redeals: No
Game time: Quick
Difficulty level: Easy
Skill level: Chance only
Chance of winning: Very low - about 1 in 100 games
Rules
Object of the game: Play all the cards to the four foundations, which are built from Ace to King, regardless of suit.
Setup
Take the four Aces from the stock and place them on the table. These will be your foundations.
Below the four foundations, you will have four tableau piles. Deal four cards from the stock, placing one card on each pile.
Game Procedure
If any of these cards, regardless of suit, can be built to the foundations, do so.
Otherwise, deal another four cards from the stock pile to the foundation piles.
You can't move cards from one tableau pile to another.
If a space is created on tableau, it can't be filled.
No redeal is permitted.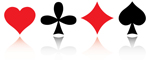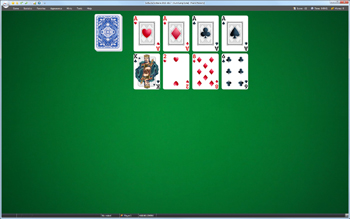 A game of Auld Lang Syne in SolSuite Solitaire

Download a 30-day Free Trial of SolSuite Solitaire
The World's Most Awarded Solitaire Collection