Fifteens Solitaire



A game of Fifteens - Click the picture to enlarge

Family: Adding games-like
Deck: Single 52-card
Redeals: No
Game time: Quick
Difficulty level: Easy
Skill level: Mostly chance
Chance of winning: Very high - about 2 in 3 games
Rules
Object of the game: Discard a complete deck of cards, by making combinations that add up to 15.
Setup
Deal 16 cards from the stock to form a 4x4 square.
Game Procedure
Discard any combination of two or more cards, which adds up to 15. For example, in the game shown, you could discard the Ace (value = 1) +6+8 = 15.
When cards are discarded to the waste pile, fill the spaces with cards from the stock.
Tens, Jacks, Queens and Kings are discarded in groups of four cards of the same rank.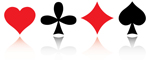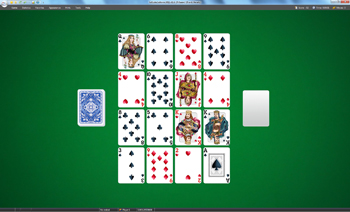 A game of Fifteens in SolSuite Solitaire

Download a 30-day Free Trial of SolSuite Solitaire
The World's Most Awarded Solitaire Collection