Robert Solitaire



A game of Robert Solitaire - Click the picture to enlarge

Family: Simple solitaires
Deck: Single 52-card
Redeals: 2
Game time: Quick
Difficulty level: Easy
Skill level: Mostly chance
Chance of winning: Very low - about 1 in 100 games
Rules
Object of the game: The object of this game is to discard all the cards from the stock to the foundation.
Setup
Shuffle one deck and deal the first card to form the foundation base.
Game Procedure
On the foundation, start discarding the rest of the deck by building up or down, regardless of suit.
For this game, the ranking of cards is continuous. Kings can be played on Aces and Aces on Kings.
If a card cannot be played to the foundations, place it on the waste pile.
Once the stock is empty, take the cards from the waste pile, shuffle them, and start dealing again. This can be repeated twice, for 3 deals in all.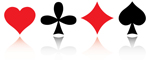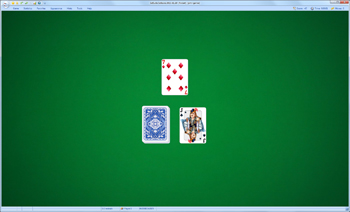 A game of Robert in SolSuite Solitaire

Download a 30-day Free Trial of SolSuite Solitaire
The World's Most Awarded Solitaire Collection