Royal Square Solitaire



A game of Royal Square Solitaire - Click the picture to enlarge

Family: Puzzle
Deck: Partial deck (16 cards)
Redeals: None
Game time: Quick
Difficulty level: Easy
Skill level: Skill
Chance of winning: High - about 1 in 3 games
Rules
Object of the game: The object of this game is to place sixteen cards according to the following rules.
Setup
Take from one card deck all the Aces, Jacks, Queens and Kings.
Shuffle the 16 cards and deal one of each suit on the tableau, in any position.
Game Procedure
From the remaining 12 cards, play one card at a time to the tableau.
You can place the cards in any position, as long as there are no cards of the same rank or suit in the same row or column.
Place the 16 cards in the correct order in less than 12 moves, and you win the game.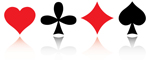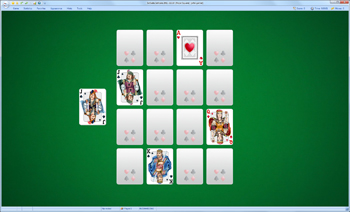 A game of Royal Square in SolSuite Solitaire

Download a 30-day Free Trial of SolSuite Solitaire
The World's Most Awarded Solitaire Collection